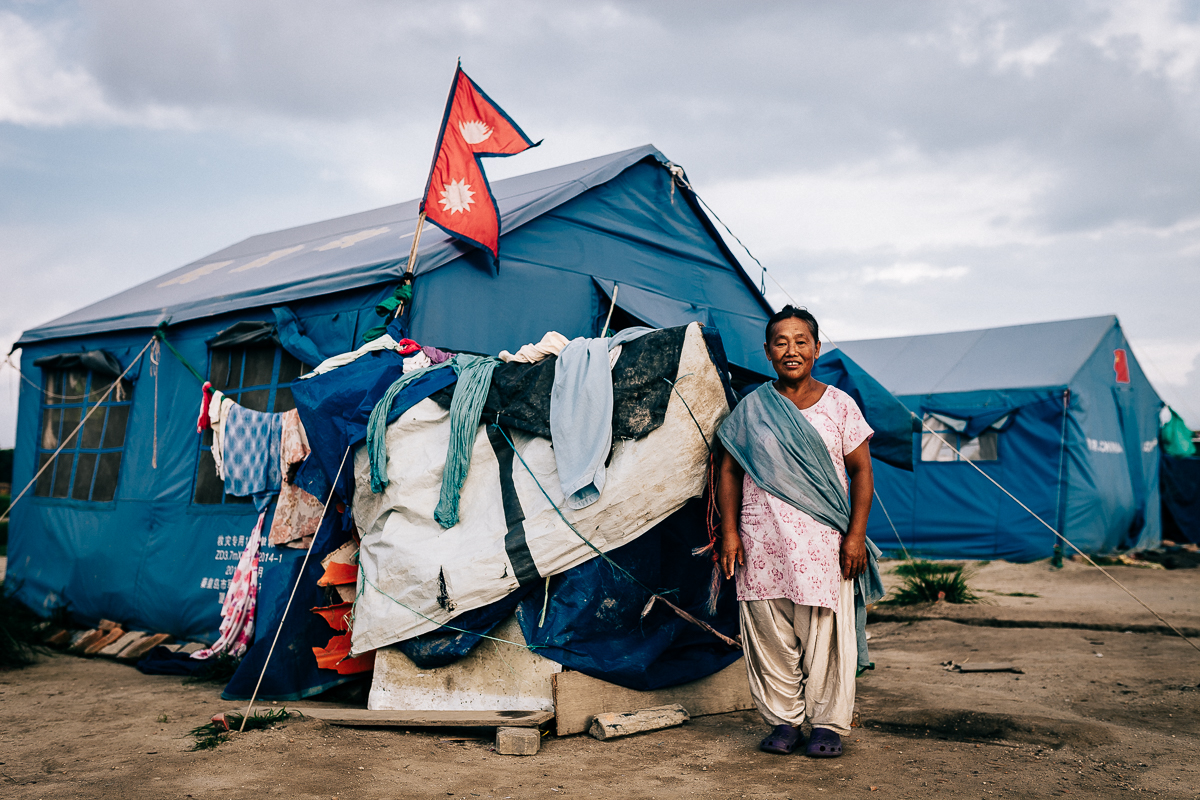 One of the many environmental refugee requested for a portrait of herself and the Nepal's national flag together.
Kathmandu, Nepal | 2015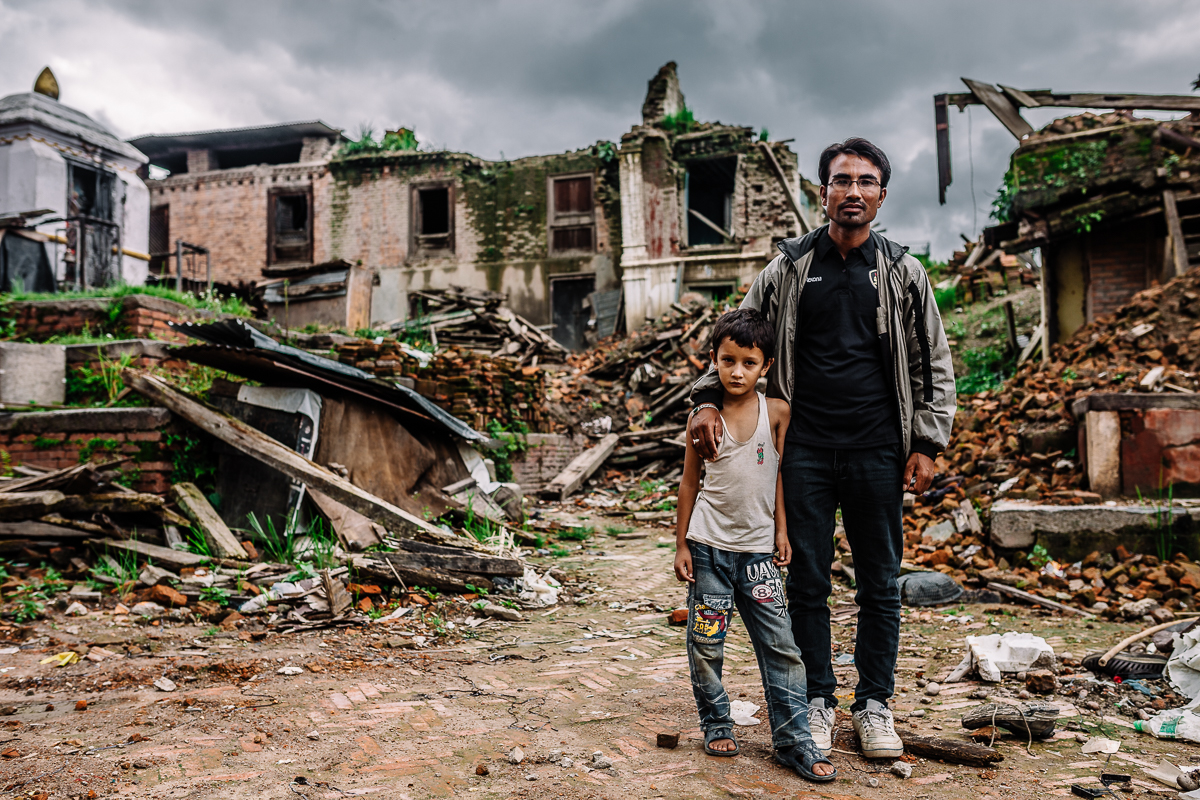 Shree Krishna had to dig for hours continuously to save his own son who was trapped under the rubbles. Reeling from his horrifying experience, he has decided to dedicate his time to social community work with the Red Cross as his way of being grateful for the second chance in life.
Photograph was taken infront of their old home.
Sankhu, Nepal | 2015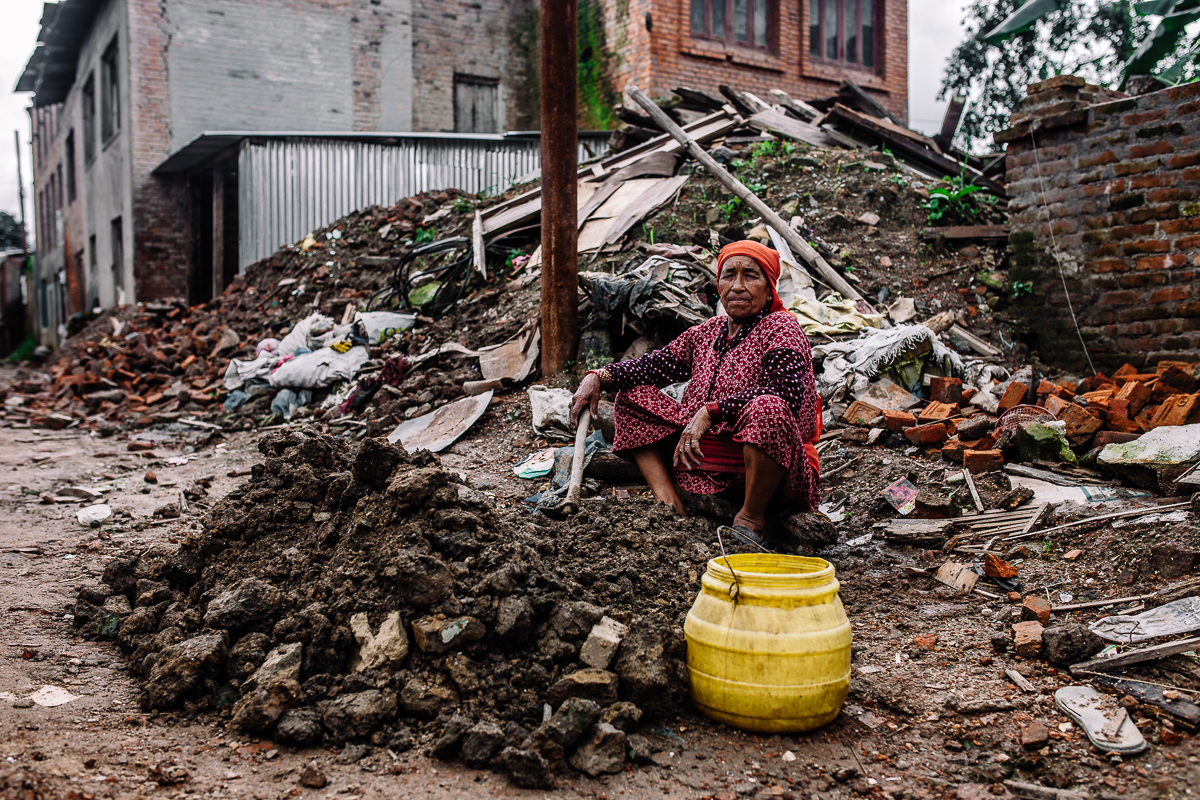 A woman gathers the dirt and mix it with water to create material needed to rebuild her home. Assistance from the government to rebuild the destroyed homes have been slow and inefficient.
Sankhu, Nepal | 2015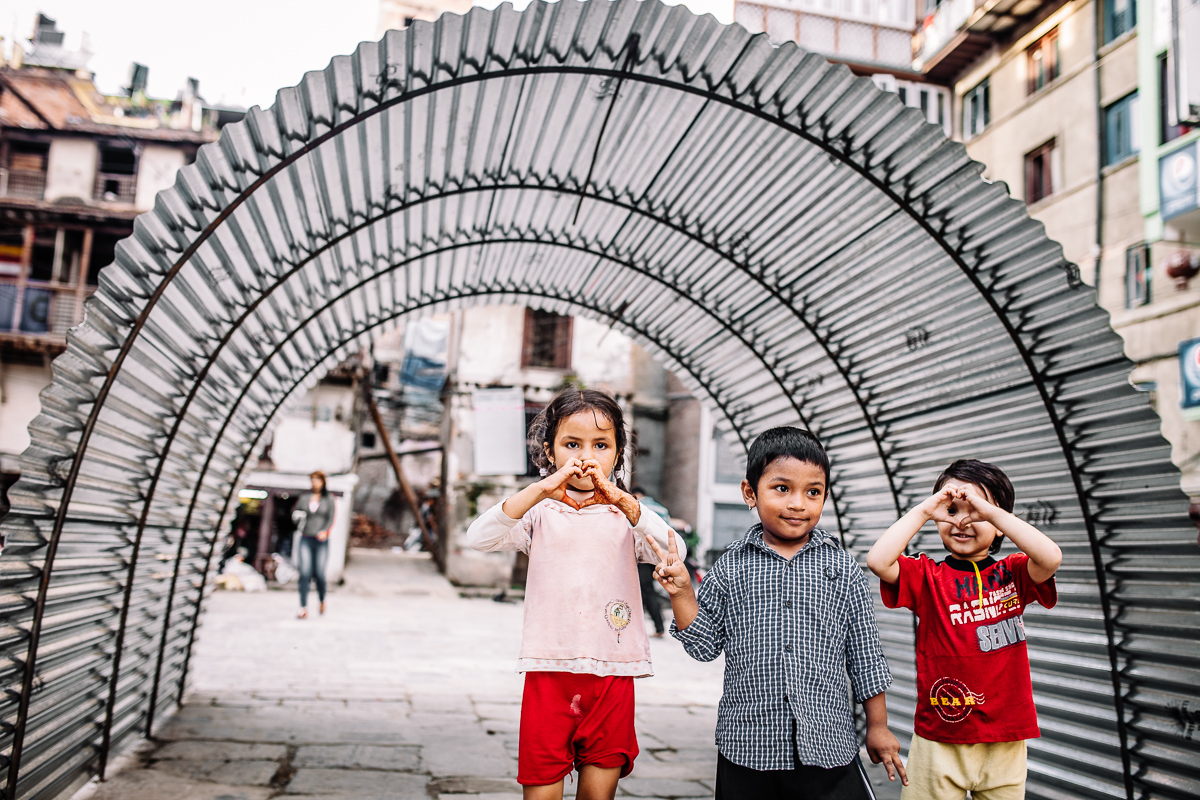 Children playing infront of a makeshift tent for those who have lost their homes.
Bakhtapur, Nepal | 2015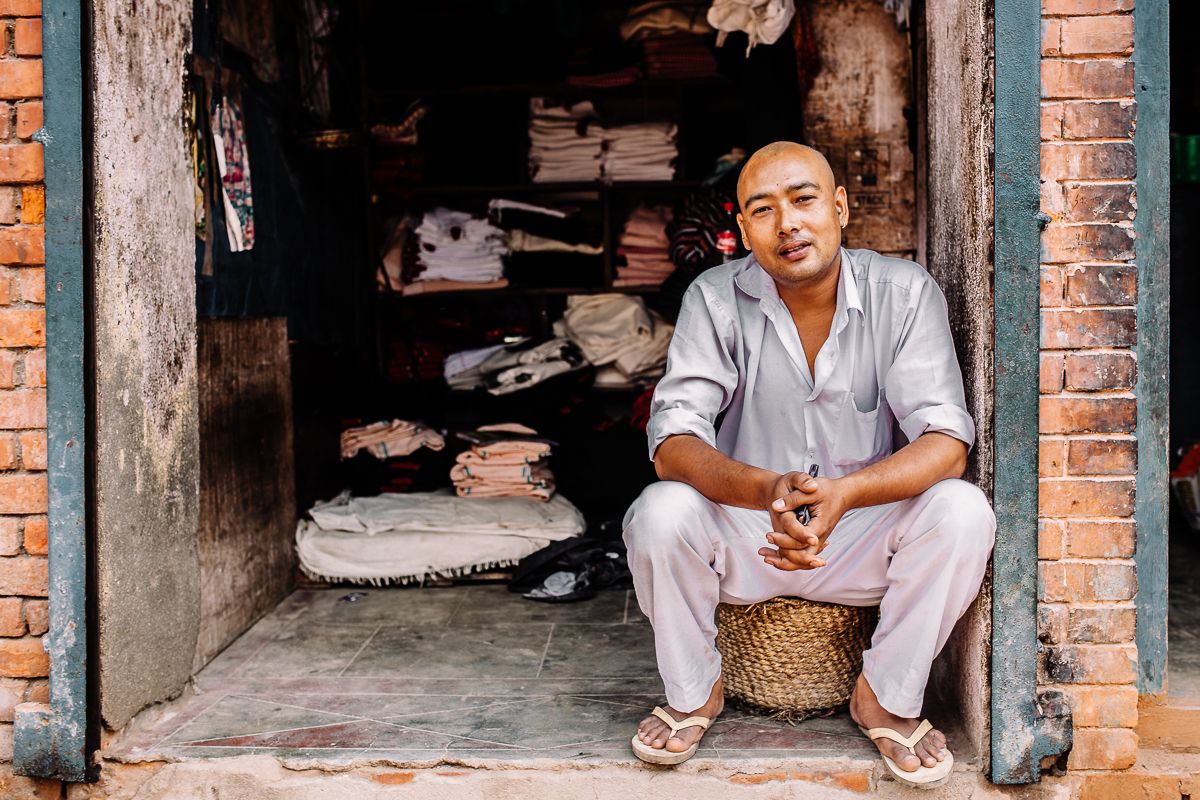 It is a ritual for Nepalese to wear white for a year after the death of a family member. And there were many who dressed in white.
Bakhtapur, Nepal | 2015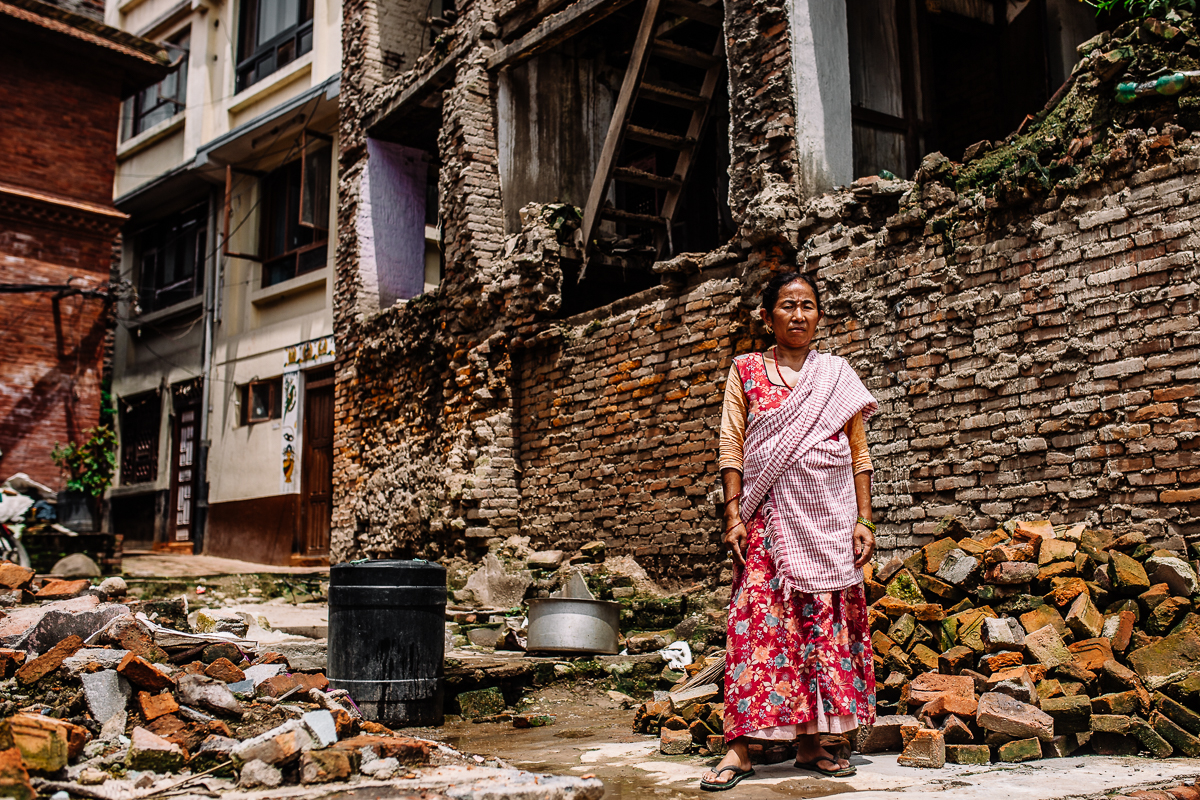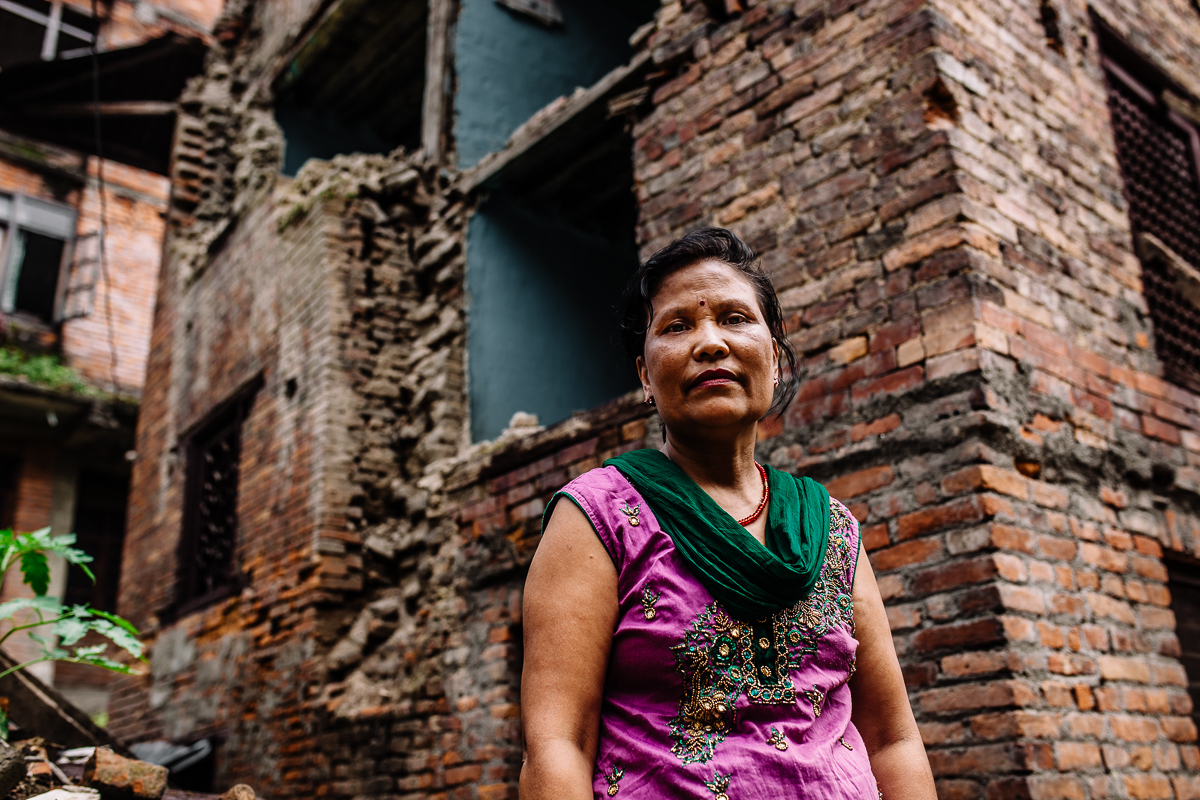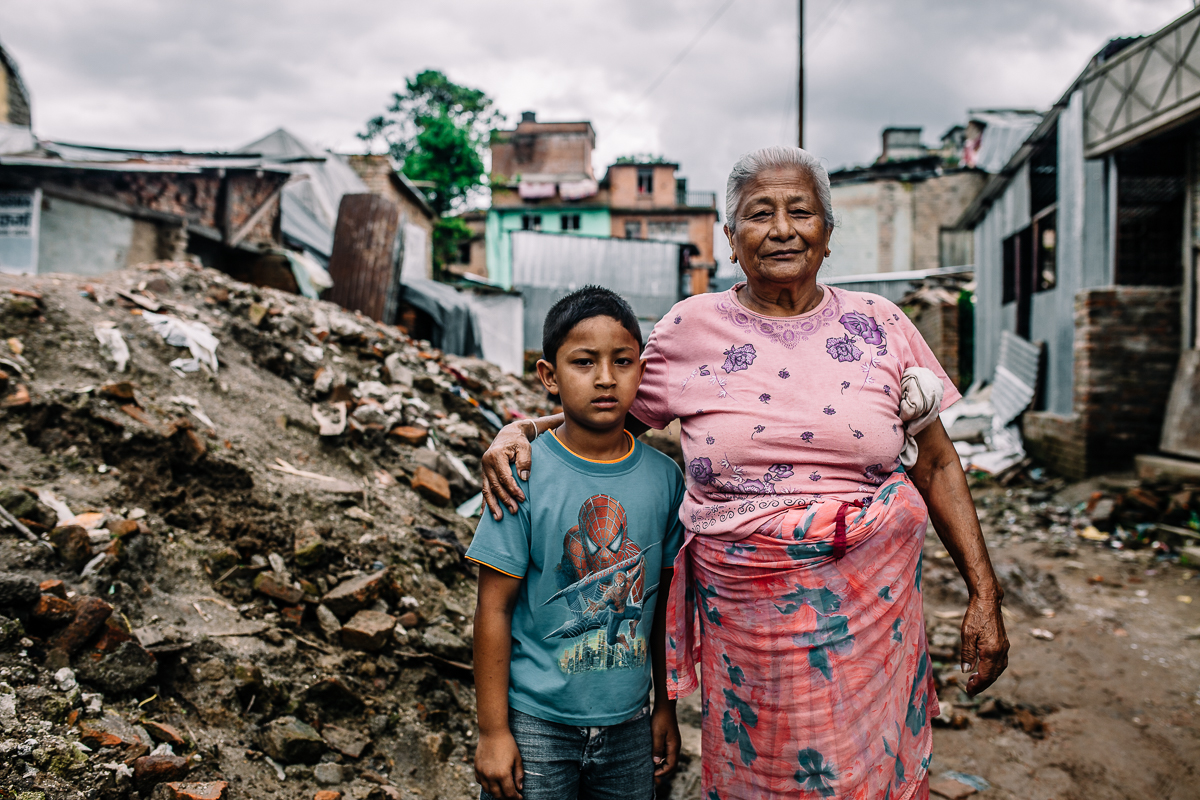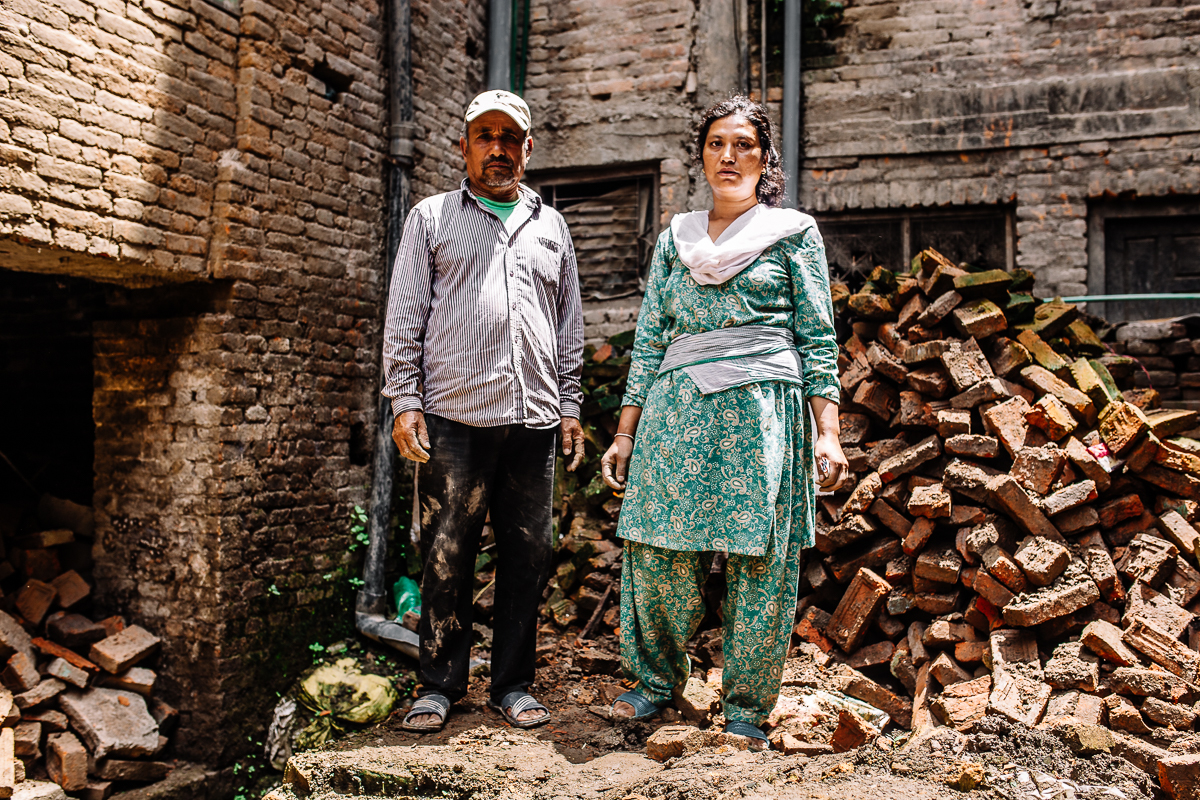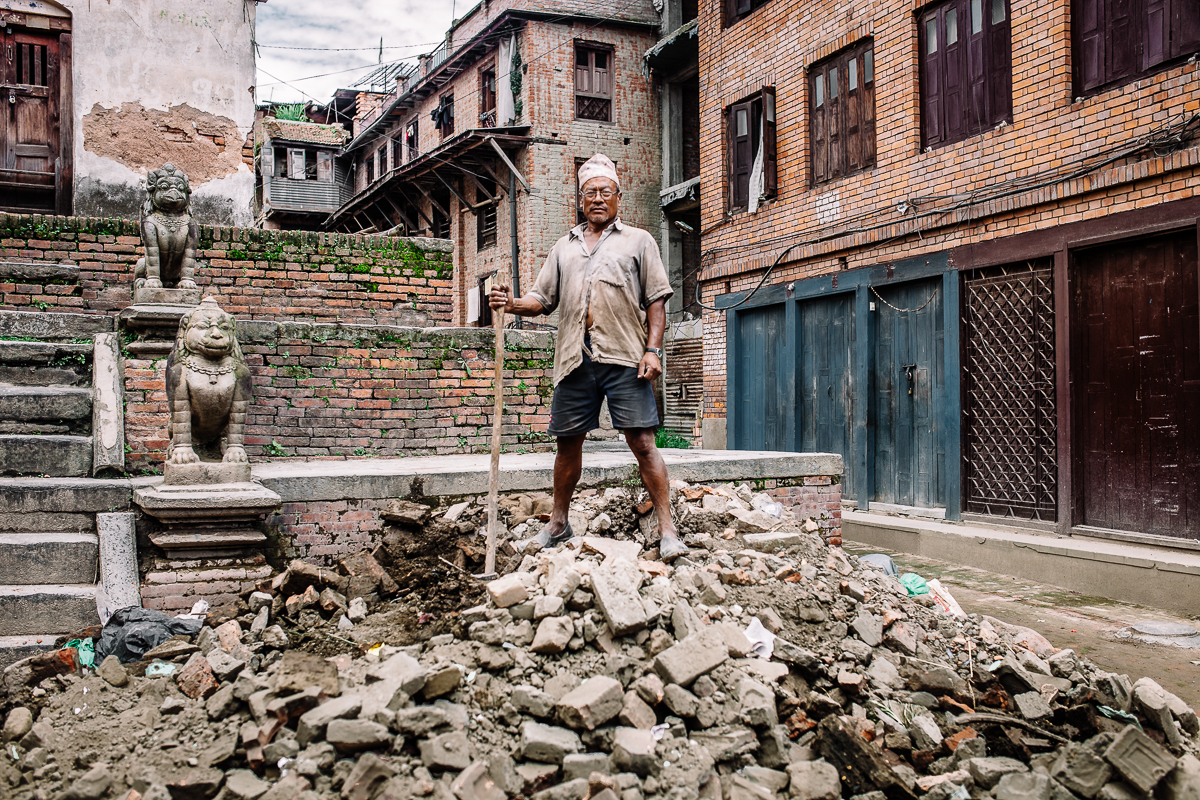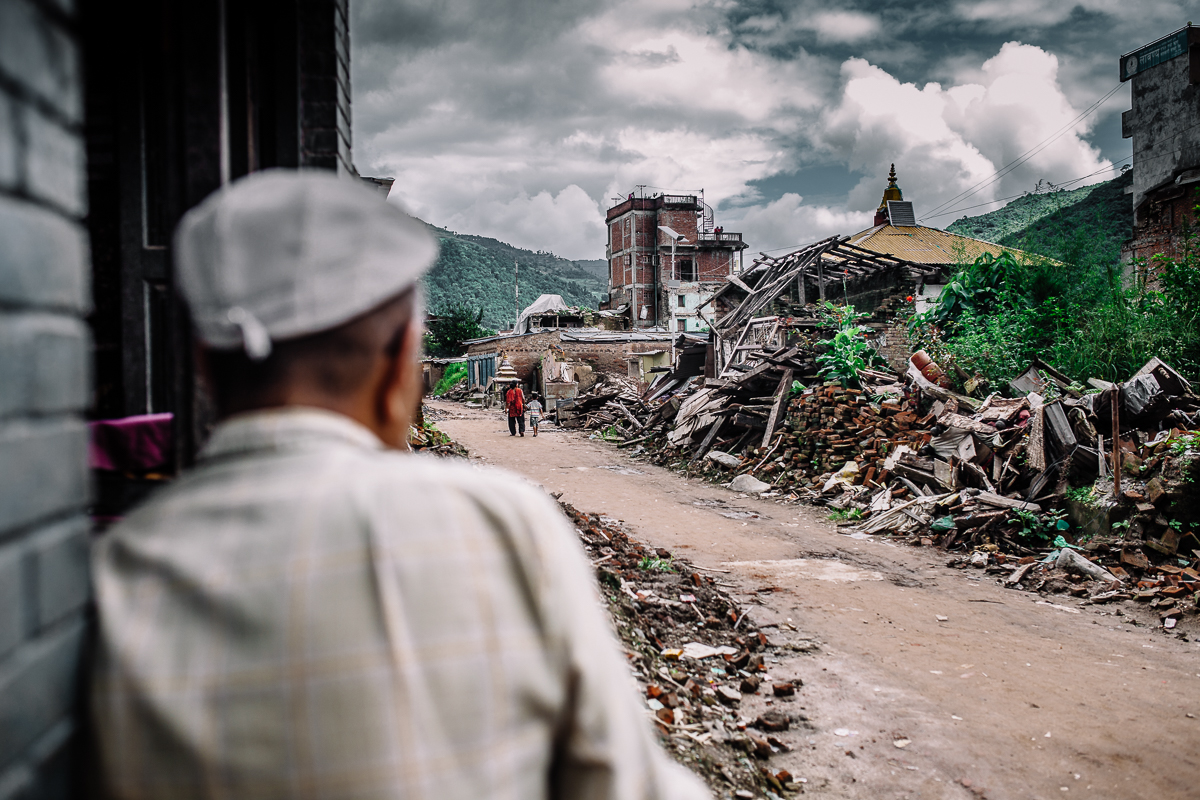 Ashaharu: Hopes of Nepal
Ashaharu: Hopes of Nepal The Documentary